well I've been umming and ahhing for a little while now and the Lightning isn't getting as much use as it could so as part one of a total overhall of the Howson Towers car-park I've decided to put the Lightning up for sale.
Just like Mustangs the Lightnings are going up in value (you try buying an unmodified one in the US for less than $20k (indeed low mileage ones seem to be knocking on $25k+ which makes it unlikely you'd be able to import for less)...
So - what are the details?
2001 F150 Lightning
5.4 litre supercharged, 380 Bhp, 450 lb-ft torque
full tech specs:-
https://www.fordf150.net/specs/2002-ford-f150-svt-lightning.php
Performance is little short of staggering - contemporary road tests have this blasting through 60 in 5.2 seconds.
Being as this is the 2002 version it has the upgraded spec: 8 thread head (earlier ones had a nasty habit of popping out), slight power increase (from 360 bhp, 440 lb-ft), 3.73 rear axle, increased load carrying capacity.
One thing to be aware of is that this a True Blue truck which is a one year only colour and is (as far as I know) the ONLY one in the UK, in fact there would appear to be less than 30 Lightnings in the UK anyway making this quite a rare vehicle.
Making it rarer still this is 3 items apart bone stock (most Lightnings have been 'played with' to some degree or another). The three changes to spec are: lockable bed-cover; JVC head unit; Power-flow exhaust system. That's it. There are some that come on ebay from time to time ranging from the very nice to the rather poor and the pricing does tend to reflect this (currently there's one with 80k sporting a rebuilt engine and other bits for £13k. There was last month a grey one with roughly 49k for £20k (sold in March 16 for £15k). There was another one I glimpsed for £22k+ a couple of months ago so there is a chance for a fun drive which may actually end up being effectively cost free motoring for a few years.... )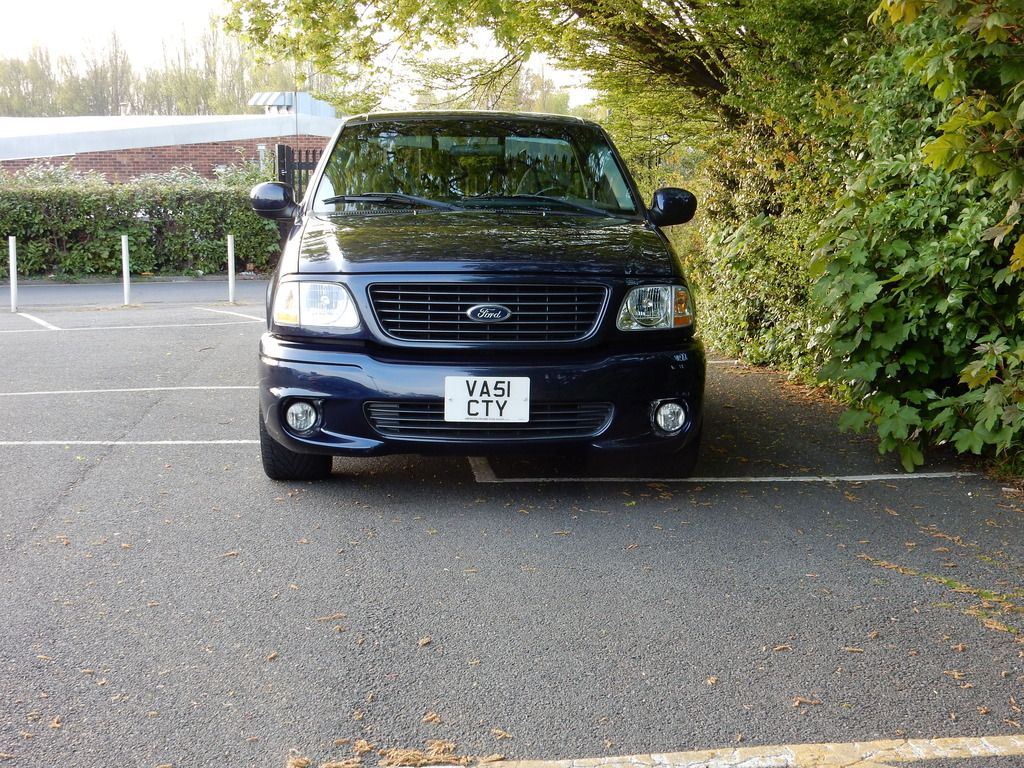 Currently sitting at 56k miles with MoT and extensive history this really is a chance to acquire a fun and rare vehicle.
Now comes the important bit - what do I want? Ideally I'd like £20k but I am open to offers
Patrick 07946 and then 740585