Well just like London buses, you wait for ages and then two come along together. Thats right, this month's
Member's Mustang
features not one, but two BOSS 302s! They're caught on track at Brands Hatch being used as they were intended.
First contender is Matt Cook's 2013 'Gotta Have It Green' Boss which remains fairly standard and is reasonably new to the track scene with Matt and his new wife George sharing stints behind the wheel. Matt was piloting the day these were taken and gave me a few passenger laps to make me jealous. He succeeded.
Second contender is Ian Kirby's 2013'School Bus Yellow' Boss 302 Laguna Seca with a fair few more track miles under its belt. Ian has modded his a bit more than Cookie, with most of the modifications aimed at circuit requirements - the nifty adjustable baffles for example - keeping the dbs down to permissible trackday levels when necessary.
Anyway, enjoy the photos, taken as usual, by Patrick 'Pogpol' Green.
http://pggp.co.uk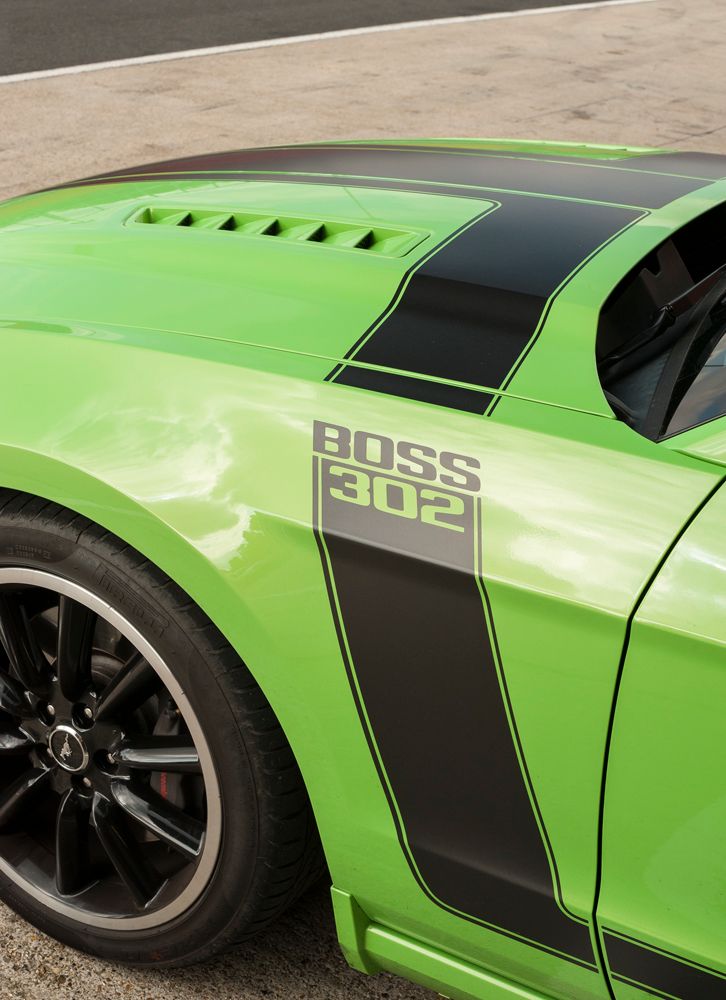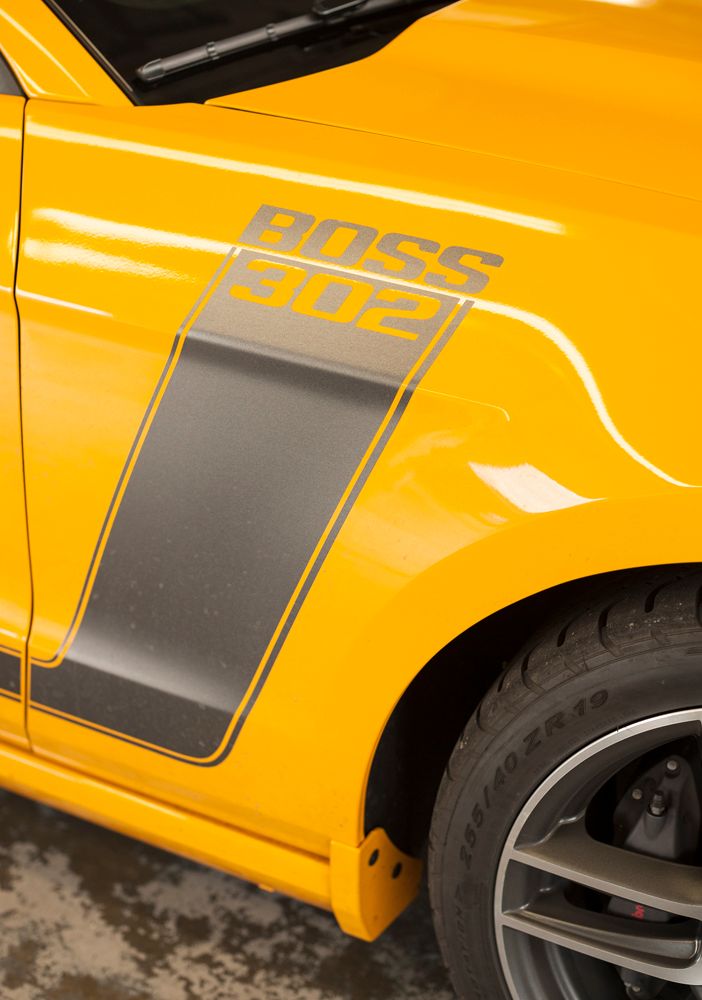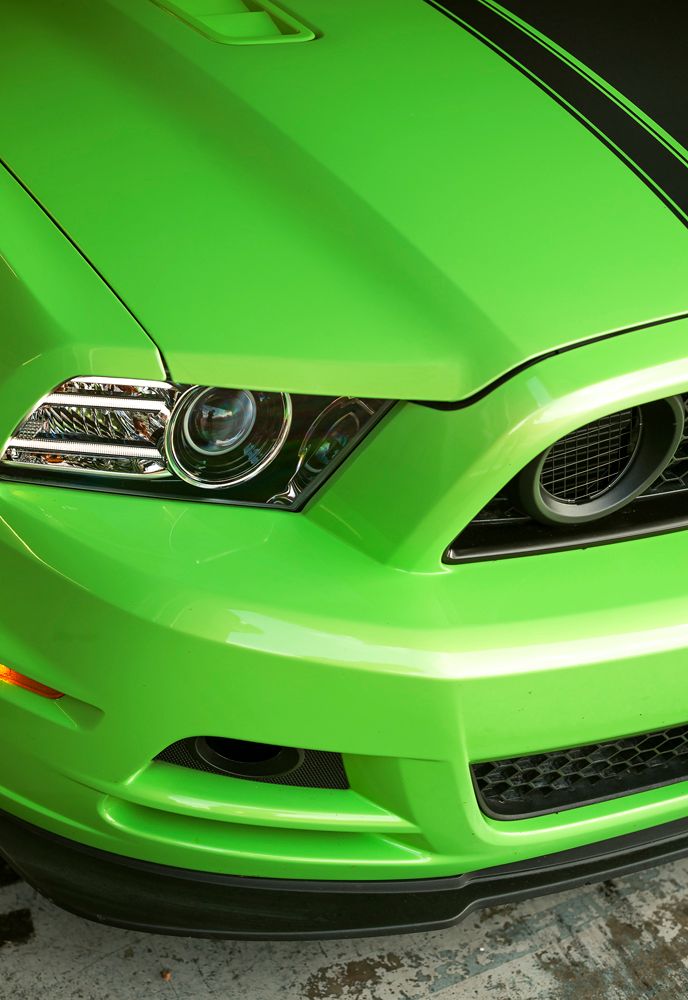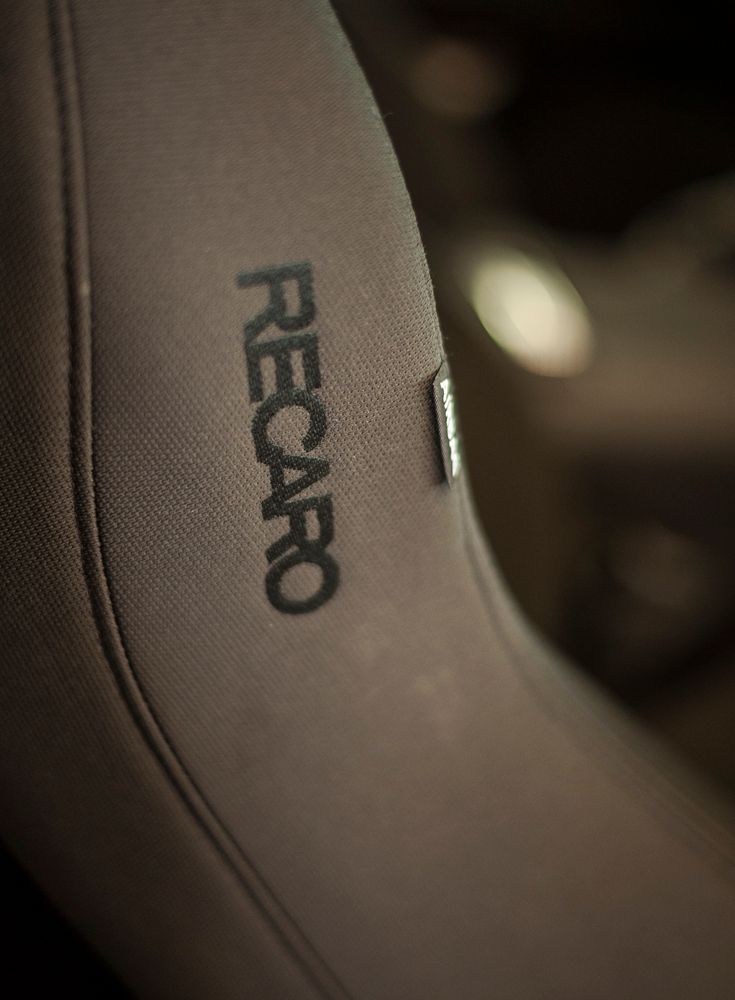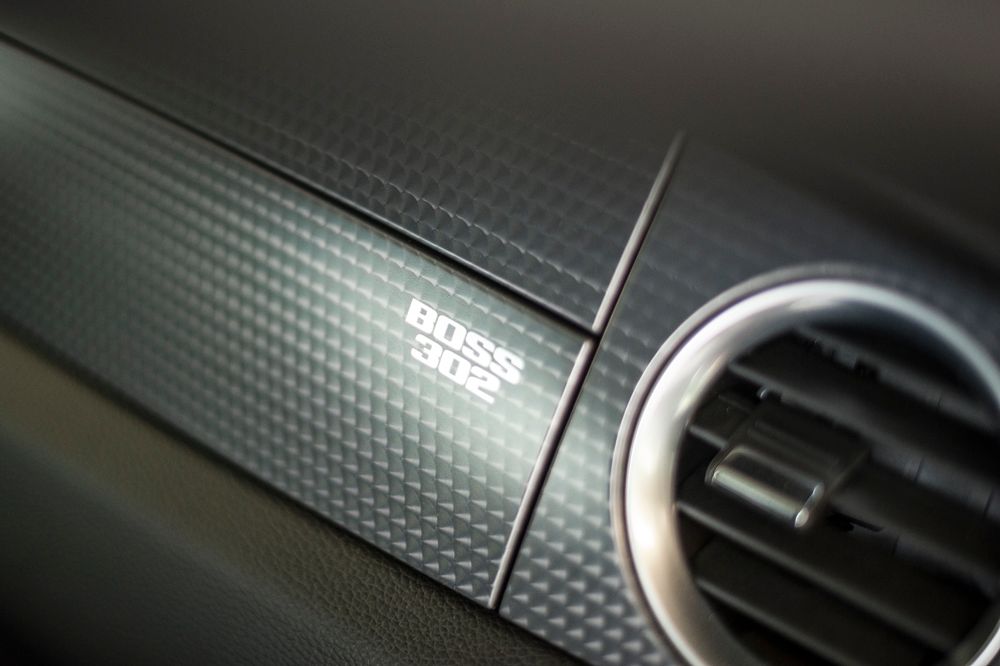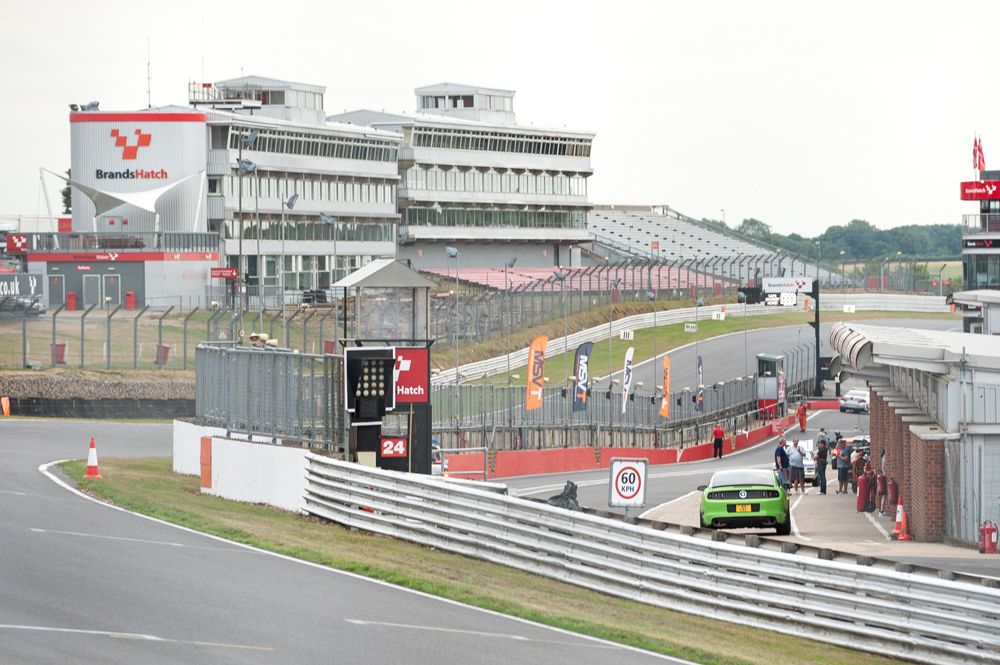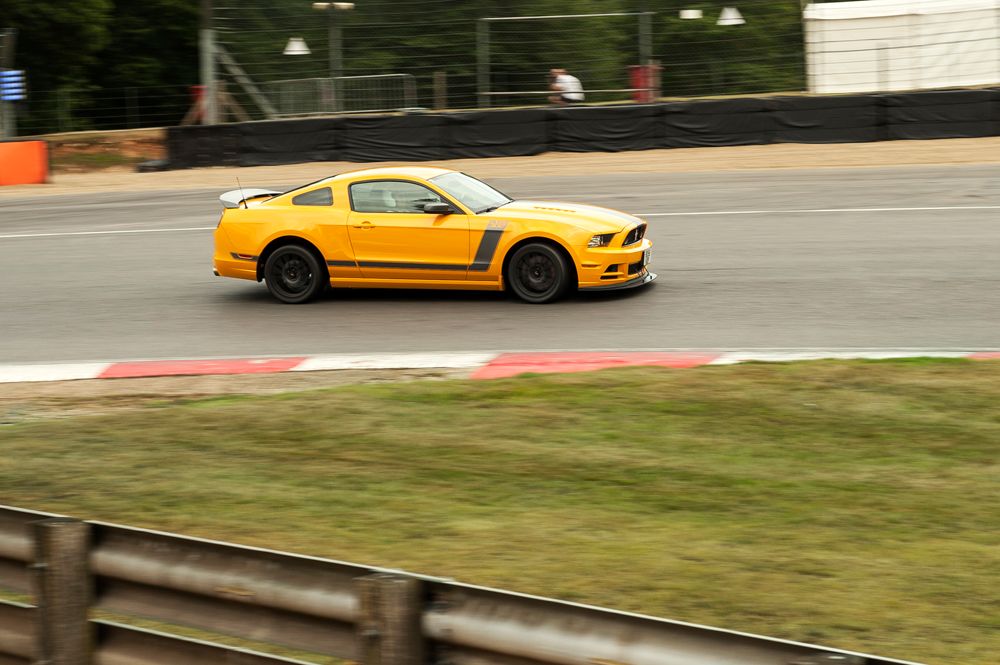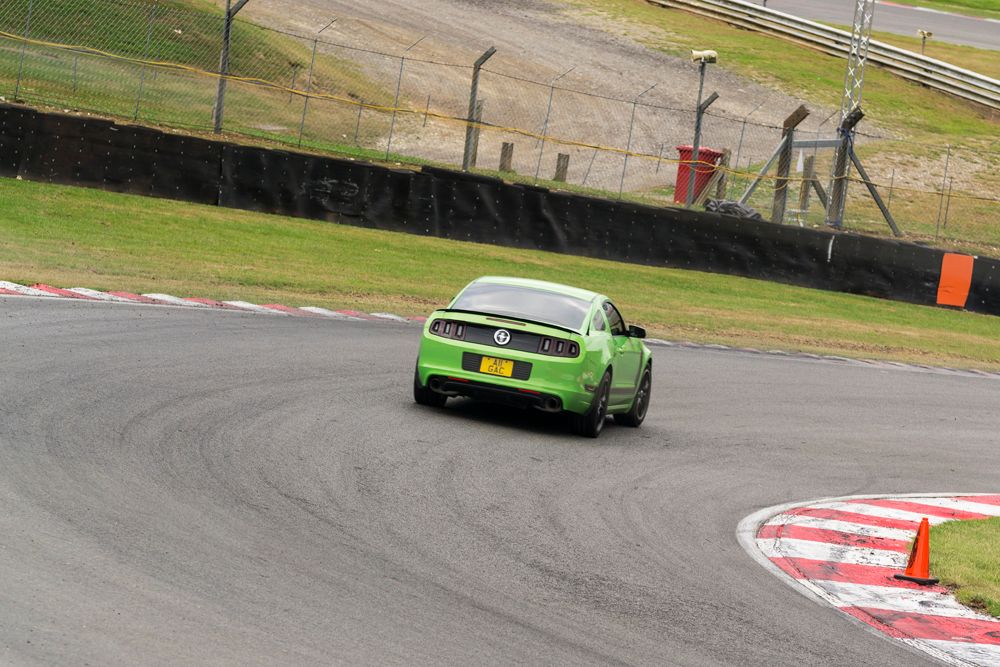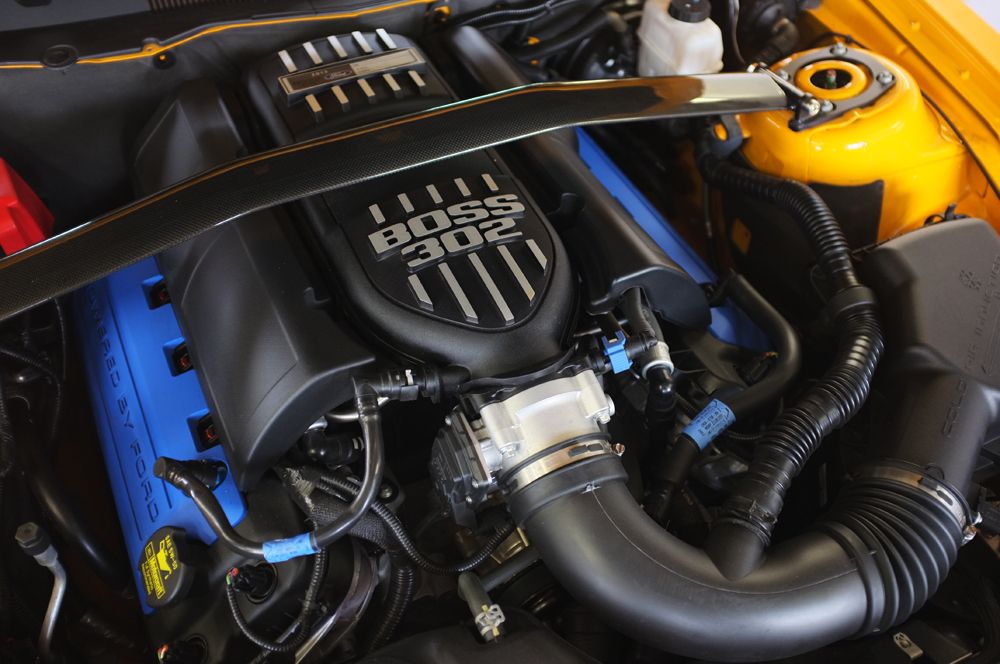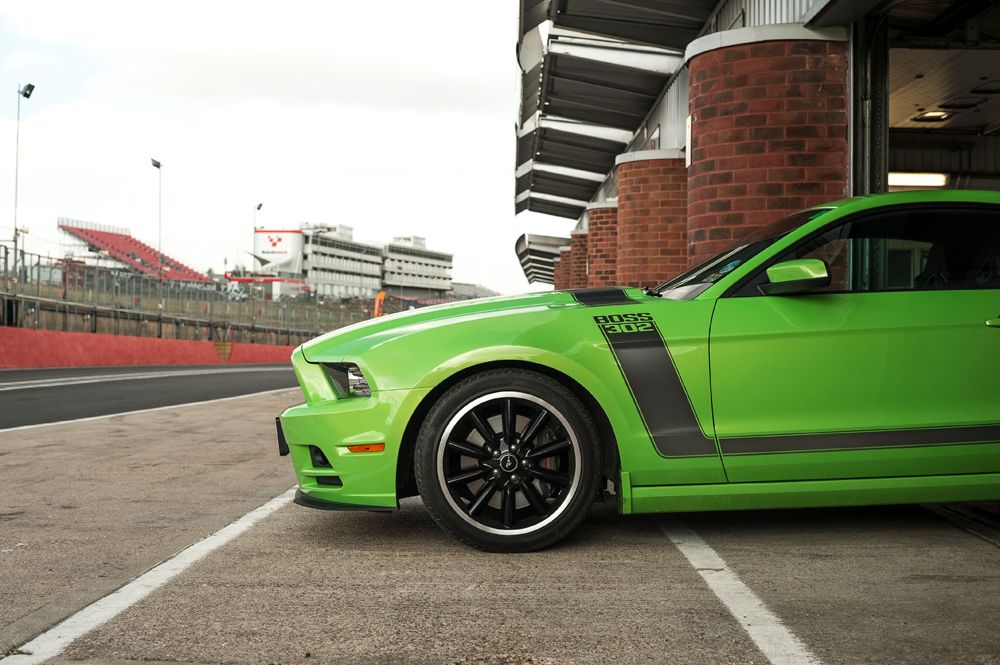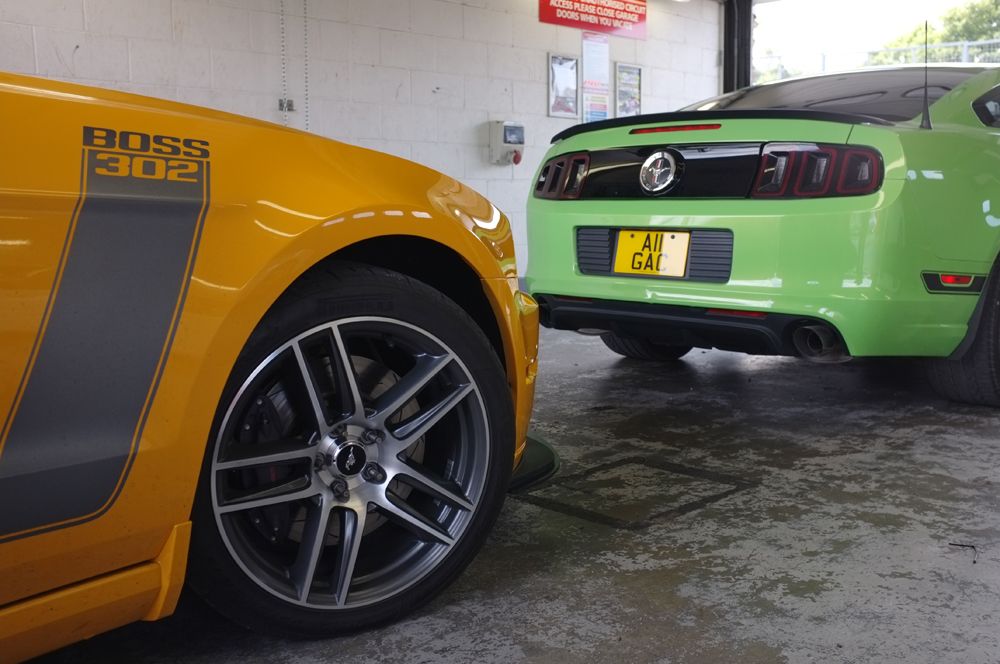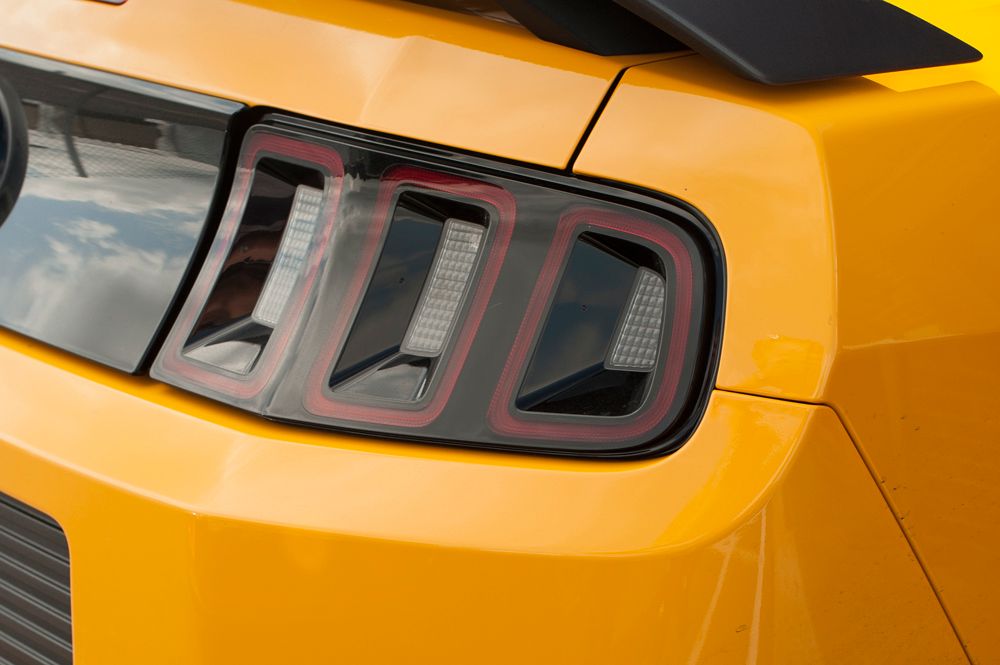 MATT'S BOSS
- the green one.
Year and model
Year = 2013
Body = Coupe
Model = Boss 302, no. 2747
Engine = 5.0L Ti-VCT V8 "Road Runner" - 444hp @ 7400rpm, 380lb/ft of torque @ 4500rpm
Transmission = Ford/Getrag MT82 6-speed manual
Axle = Ford 8.8" 3.73 gear w/TORSEN helical differential
Paint = Gotta Have it Green, Tri-coat metallic (1 of 784 built in GHIG)
Any mods or restoration points of interest
This car was originally ordered with the optional Recaro + Torsen differential, car cover and floor-mats options. I also had the track key programmed, which for those who don't know, it's a second ECU program that changes the engine calibration for all-out track performance as used in the Boss 302S and 302R factory racing cars.
I've also stock-piled a few nice little Ford Racing pieces to be fitted, the first being the Boss 302S grille and the brake cooling duct kit to keep temps down on the track.
Brief history of ownership
Since the introduction of the 5.0L Ti-VCT 'Coyote' V8 in 2011, then the Boss 302R race-car, and finally the road-going 2012/13 Boss 302 and Laguna Seca. I told myself that one-day when the stars align I'm going to get myself one of those Boss 302s!
After travelling to Las Vegas for the Mustang's 50th back in April 2014, that was when I first saw the new Boss 302 in the metal. That sealed it, I had to have one and shortly after returning I was on the hunt for one. I was originally looking for a Grabber Blue 2013 car and narrowly missed one in New York state by a day, so I was most put-out. I then waited a couple of weeks, but no others were forthcoming and I'd started being swayed by other colours. A friend showed me a photo he snapped of a 2013 GT in Gotta Have it Green on dark horrid day on a UK motorway on the way to work. It just stood out and shouted... you gotta have it green!
I went back to the internet and did some more searching and happened across a nice car with only 6500 miles at a Ford dealer in Manor, Texas. Ideal, as it was relatively near to Houston and Galveston, both have good shipping ports. But even better, it was in great condition and was a great price too.
I entrusted the importation duties to Golden Chariots who brought the car in for me, while Nick at Haes Concepts handled the IVA work and fitted the sequential LED lighting conversion.
Since collecting it, I've been driving and enjoying it every moment I can. It certainly doesn't disappoint!
Best thing about it
The sound of the Road-Runner V8 bellowing through the side-exit pipes of the quad-outlet exhaust, plus the almost mandatory child-like smile it puts on your face.
Best moment
The best moment was turning up at a friend's (who's a fellow Mustang enthusiast) having just collected the car after the SVA and surprising him. Although, the visual impact was someone dampened by the fact he heard me coming from half-a-mile away!
How do you use it
I use it mainly for attending local meets and weekend blasts, but the occasional track day as well. It'd somehow be wrong to own a Boss 302 and never take it on the track, the very place Ford designed and built them to run.
Other Mustangs owned past or present
1968 Fastback 302 4V "J-code" Auto.
1966 Coupe with a late model 302 V8 (it's my wife's car really).
IAN's BOSS
- the yellow one.
Year and model
2013 Boss 302 Laguna Seca School Bus Yellow
Any mods or restoration points of interest
One piece ally drive shaft, Blowfish shifter and front and rear towing eyes, Harness bar and 4 point saftey Harness. Decoratively it's the carbon fibre look strut brace.
Brief history of ownership
Purchased in January this year from an American Airman who had no interest in cars and had bought the LS to sell it to a "car collector" in the UK. The car had covered 750 miles being delivered from the dealer in Florida where he purchased it to his local dealership, the guy was livid as he had expected it to be shipped on a trailer!
The car sat on this guys driveway in Cambridge with a for sale sign on for 8 months until a member of the Mustang community spotted it and posted it on social media, Once i realsied it was a Laguna Seca I knew i had to go and get it.
Best thing about it
Its so unique, there are only two in the UK. The other one is black and these are the only two colours available on the LS.
Best moment
First proper trackday was at Brands and I beat my previous laptime there by over 1 and half seconds compare d to the stock Boss 302 I also have.
How do you use it
Initially I bought it to use as a track car but im going to build something even more suitable for that and this car will be retired to road trips.
Other Mustangs owned past or present
Currently we have a standard Boss 302 in the same colour. Previous Mustangs include a Blue 2014 5.0GT. 2011 5.0 GT in Red and a Black 2010 4.6
Thanks guys!
Nick