At the same time we shot Cookie's '68, we were lucky enough to grab Chris Churchill's '69 Sportsroof too. Forgive the location background repetition, but I hope you'll agree the dull greyness works well as a backdrop for the beautiful metallic greyness of Chris's car. There were other 'Stangs in attendence that day, but it was this one that followed the photo car, leading the procession of Mustangs of various ages from the meet to the shoot. It looked awesome in the rearview mirror sitting on those slightly staggered rims and lowered shocks.
Some of you may know Chris as
chris68coupe
which is a user name that hints at his last car and is obviously one he now regrets choosing. Lesson to be learnt for newbies... Choose your username wisely!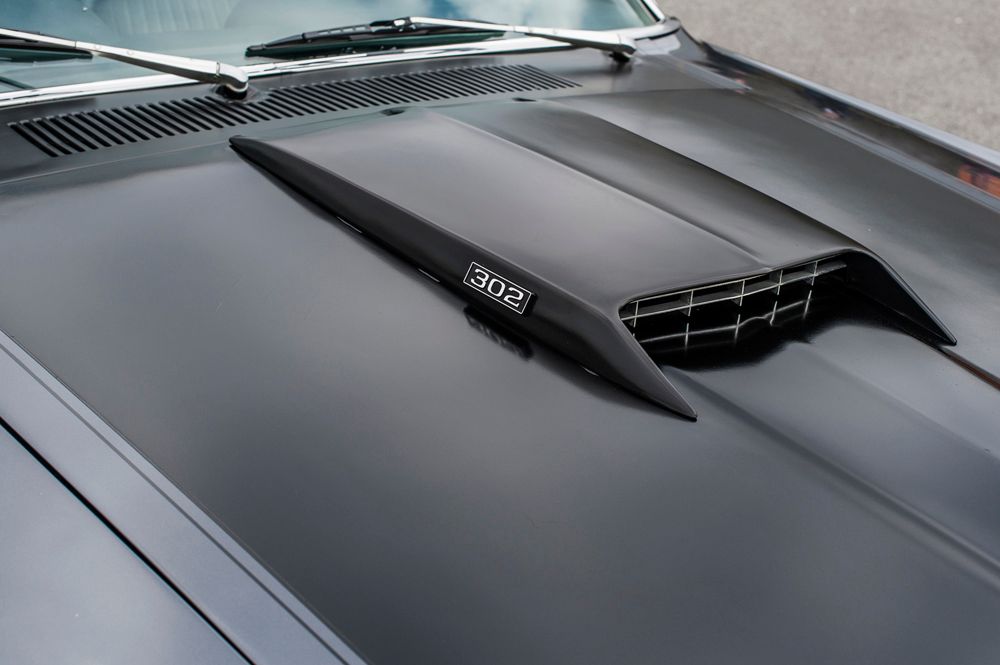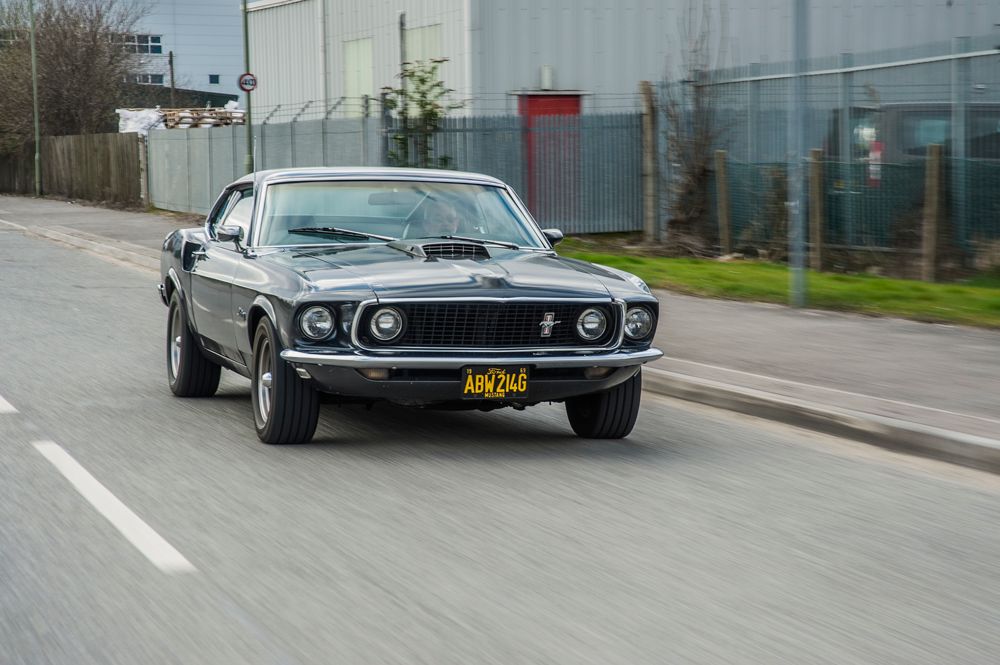 So tell us about your car Chris:
Year and model etc:
Year: 1969
Body: Sportsroof
Engine: 302
Transmission: C4 auto
Paint: Metallic Gunmetal Grey
Mods or restoration points of interest?
No real mods as such I replaced the upper and lower control arms and coil springs at the same time to lower the front end a bit.
Future plans in no particular order:
1. Fit an 'Export Brace', one of the easiest mods to improve handling on the older cars.
2. Refurbish the carb or replace it, possibly with new intake manifold and 4 Barrel carburettor.
3. Improve steering by going the 'Powered Steering Box' route.
4. Body work needs a few repairs so a respray will be required, probably towards the end of the season.
Brief history?
I've owned this Mustang for two years now.
Best thing about it?
The shape and the appreciative comments!
Best moment?
The first local show I did, took me 20 minutes to walk 5 paces from it due to people coming up and asking about it.
How do you use it?
Used mainly at weekends, usual stuff – Shows, club runs, meets and sometimes just for the joy of driving it.
Other Mustangs owned past or present?
Previous Mustang was a 68 Coupe owned for 12 years. At the time I couldn't afford a fastback so the plan was to have the coupe for a couple of years and then trade up to a fastback.Took longer than expected!
All photos by Patrick Green aka pogpol /
http://pggp.co.uk