I thought I would post one of my members motors and the work they have had done on there seats. My drivers seat is at the same stage so I need to get it sorted out. Sorry it's not a Stang
Might be of some help.
Ave
Just incase anyone is interested or ever needs a recommendation for having leather seats sorted..
The condition of the seat bolster on the drivers side of my 355 has always been a slight let-down in comparison to the rest of the imaculate interior so I was looking at how best to rectify this. Following on from a few recommendations from folk "in the know" I contacted Paul Gaskin of
http://www.leatherrepairandrestore.co.uk
.
Paul was actually going to come up to Scottyland and do the seats for me here but the opportunity came by to take the seats down to him in Lancs and have a weekend in Blackpool whilst they were being done was too good to miss.
The "before" pics actually make the seats look worse than they really were, especially the close-ups, since I used a cleaner to get all the protection off. There were also a couple of scuff marks on the handbrake cover too.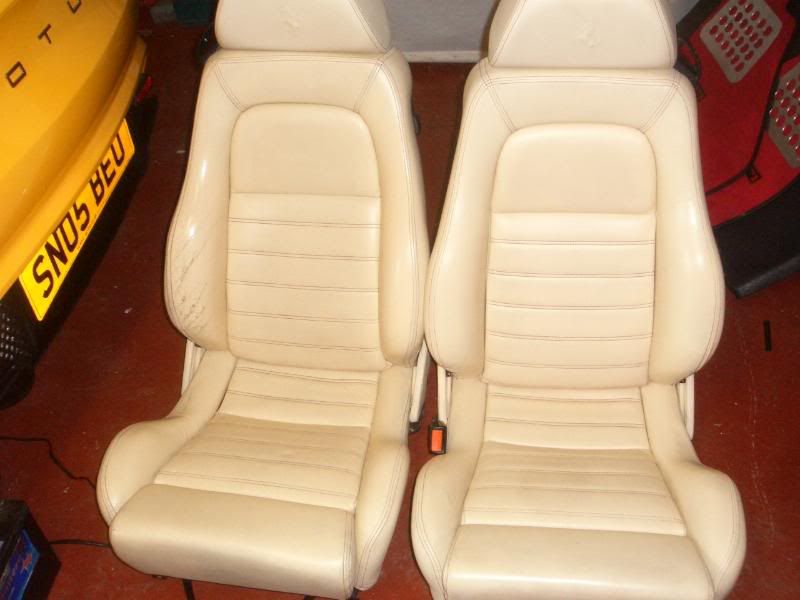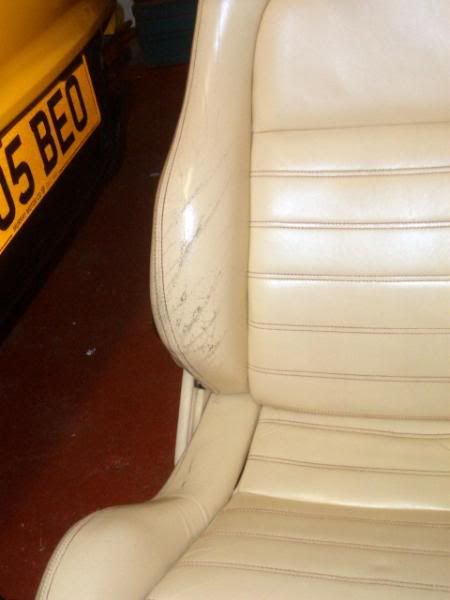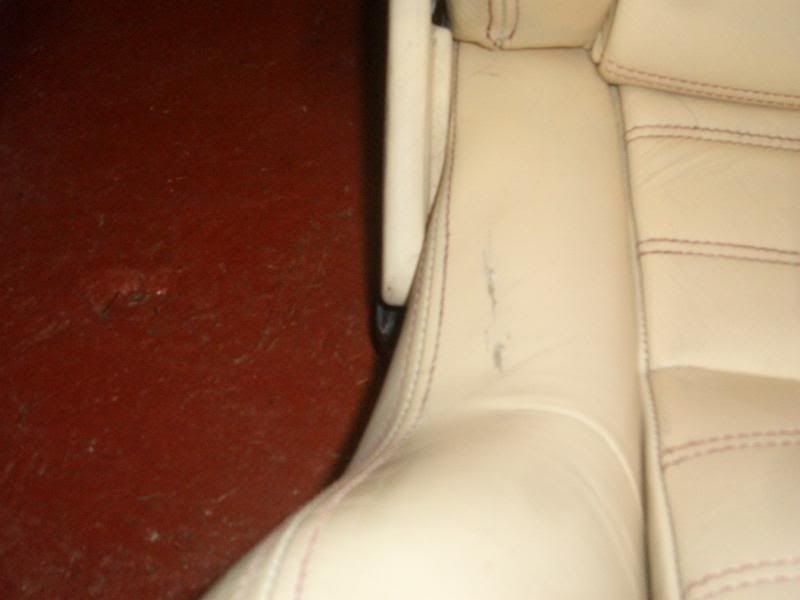 Both seats needed to be done in order to get a perfect colour match and the red stitching had to be masked off. He was telling me in detail how he carrys out the work but generally he cleans the leather first , then applies a bonding agent , followed by the leather dye and then he seals the reconnolised seats with a solvent based sealent. these 3 stages apparently stop it all from peeling over time. He also does all the colour matching and mixing on site to individual requirements so you get a much better match than the off the shelf.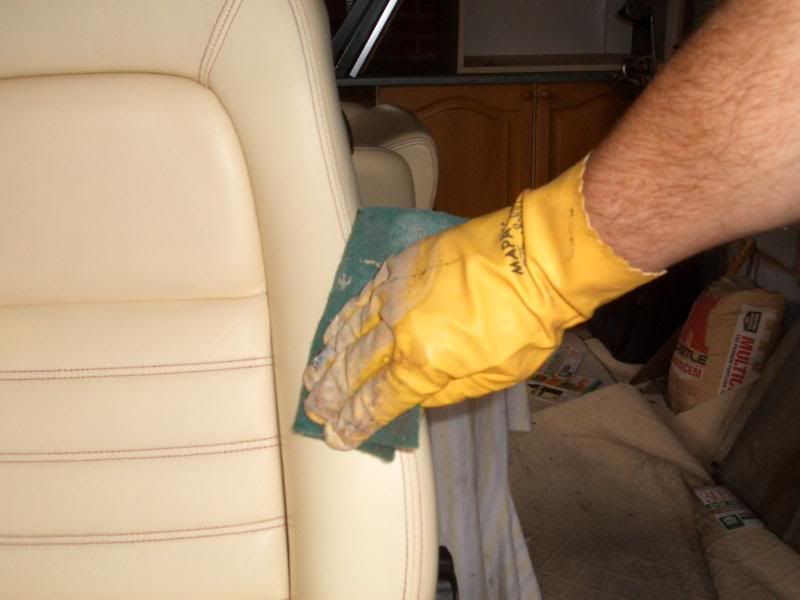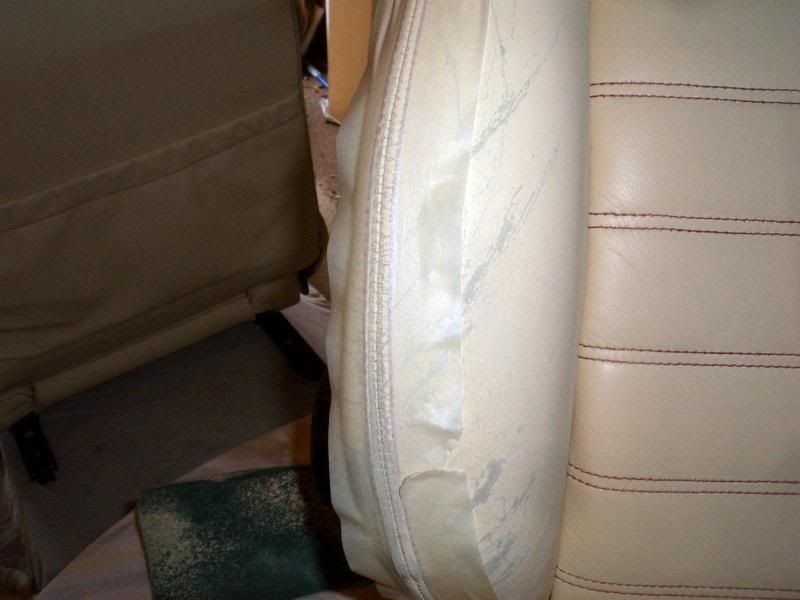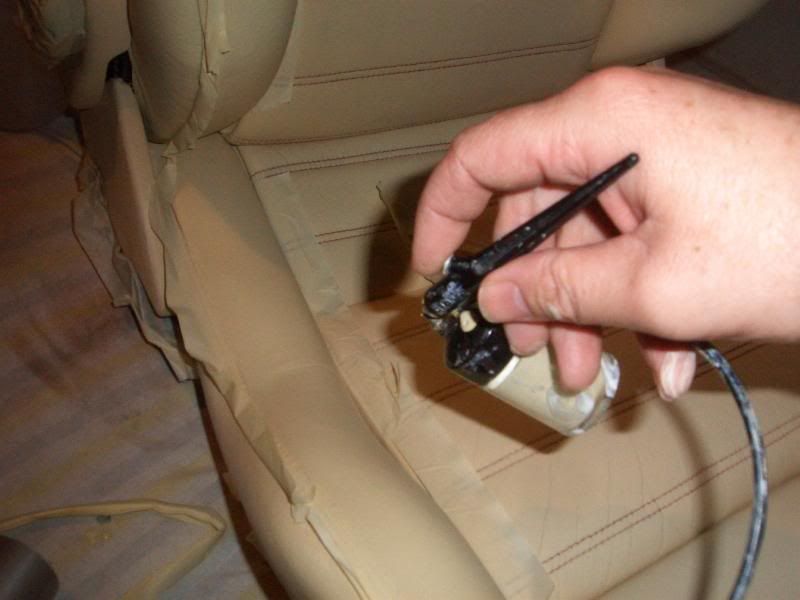 The "After" pics are incredible. The seats look brand new and feel brand new. Mega impressed at the quality and the price. Fabulous.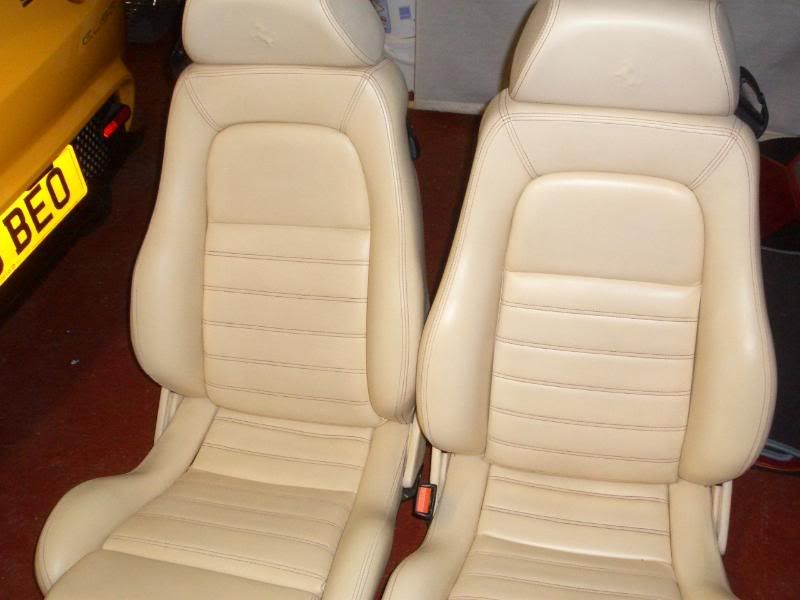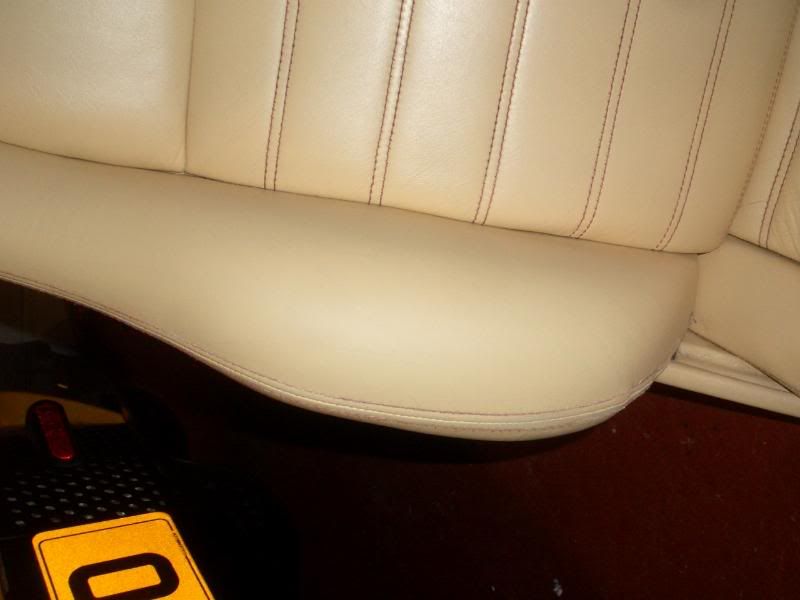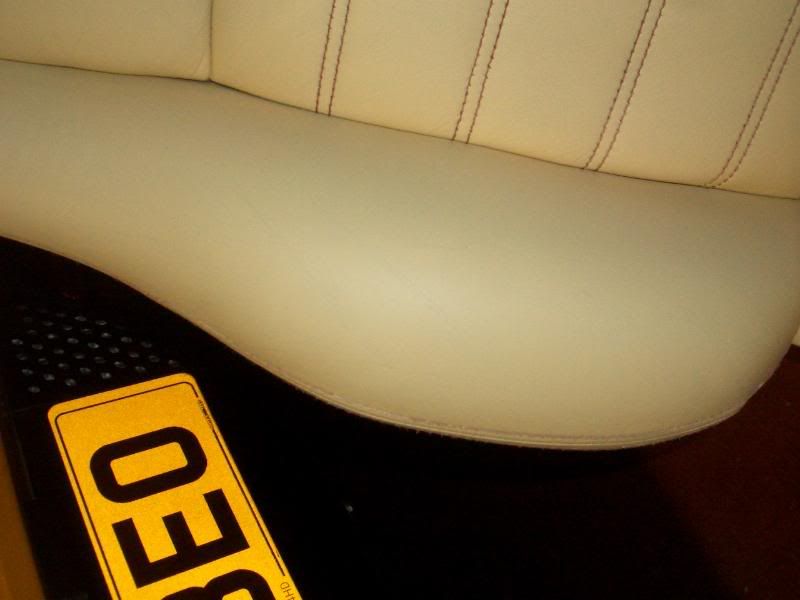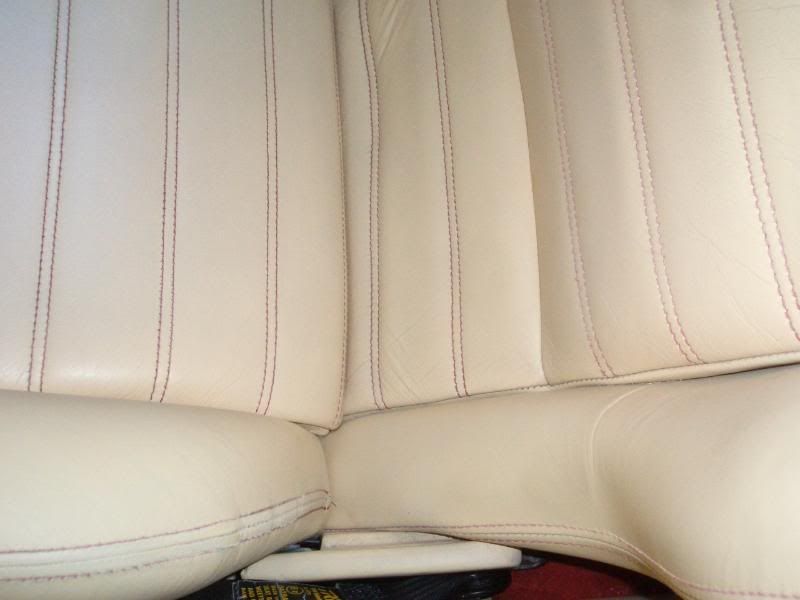 I also got "stuff" from Paul to get have leather on the centre consol treated..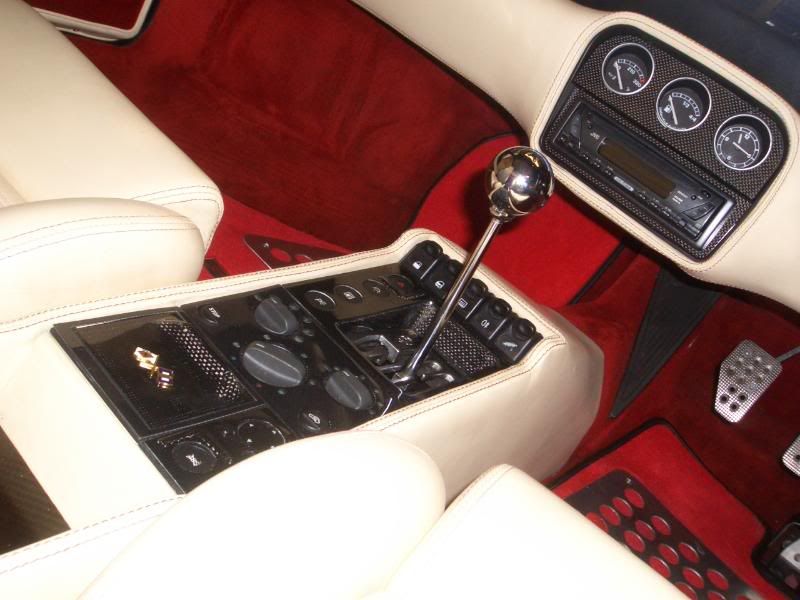 Then I dismantled the original Airbag steering wheel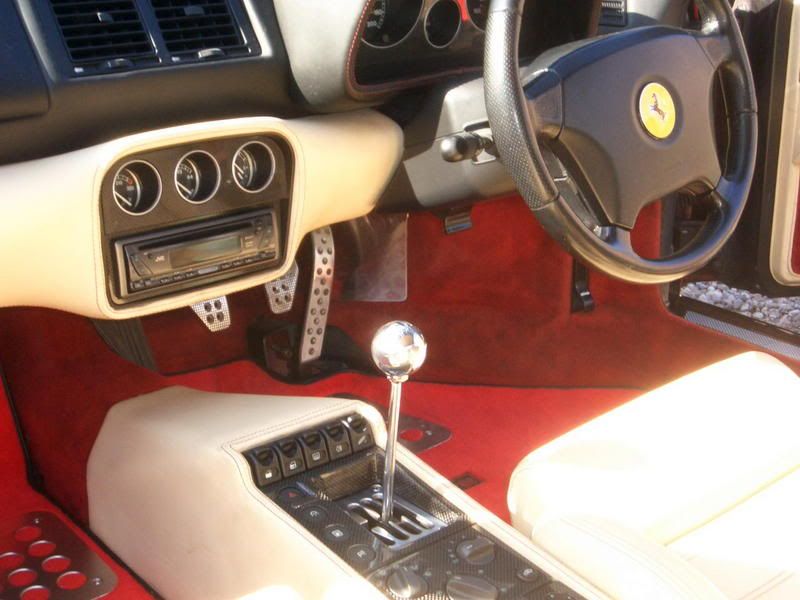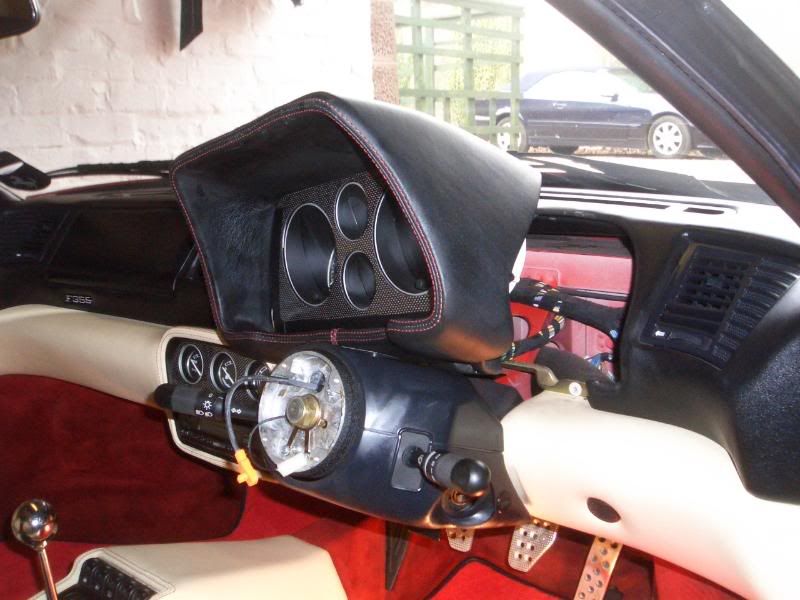 and then fitted a cusom boss and momo race wheel.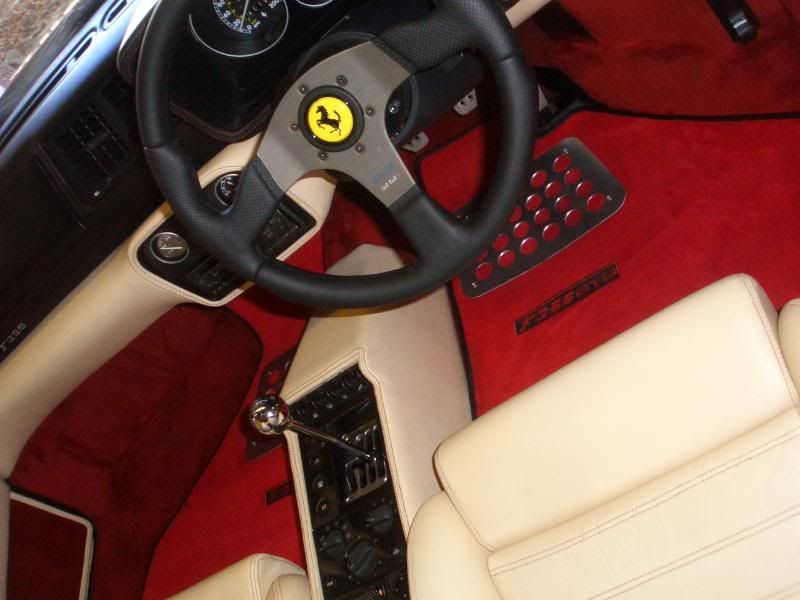 All in all.. a fine weekend.
Jim