Matt Cook's '68 Fastback is one of those cars you just can't stop looking at. When I first saw it, it was parked at the back of a carpark full of Mustangs. There were, '65s, '69's, S197s, SN95s, even Cookie's other 'Stang, a 2013 Gotta Have It Green Boss 302 (more of that later in the year). But even stuck right in the corner of the carpark, something about that paint just drew me in. That was the car I had to look at first. And when I started looking at it, I noticed just how well the whole thing hangs together. Everything just right. But get it out of the carpark and on the road and BOOM! Think your car turns heads? Think again.
Enjoy the pics. They don't do it justice... (sorry pogpol!)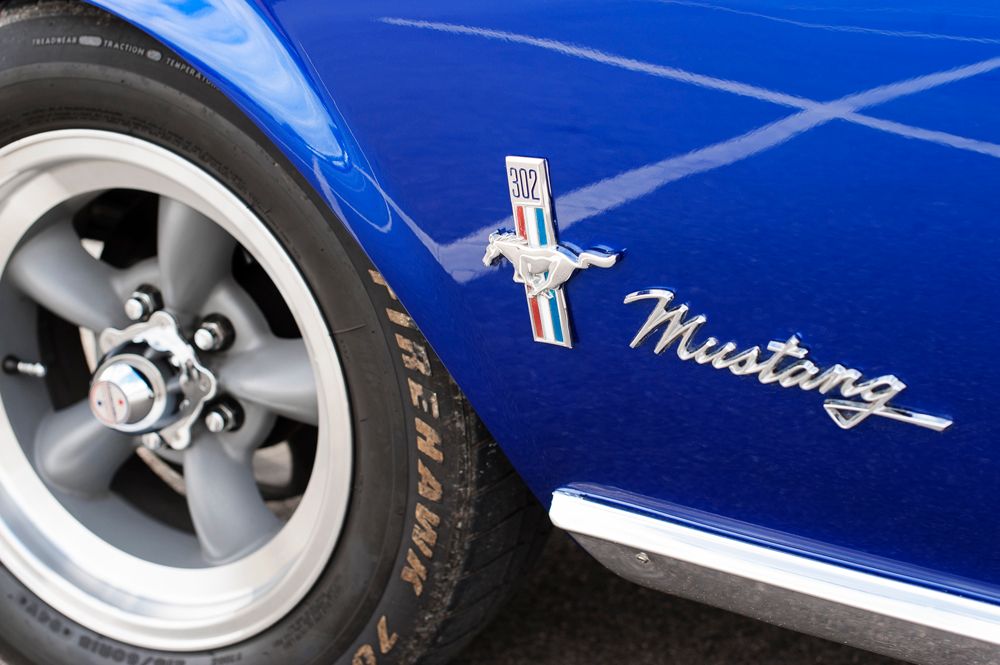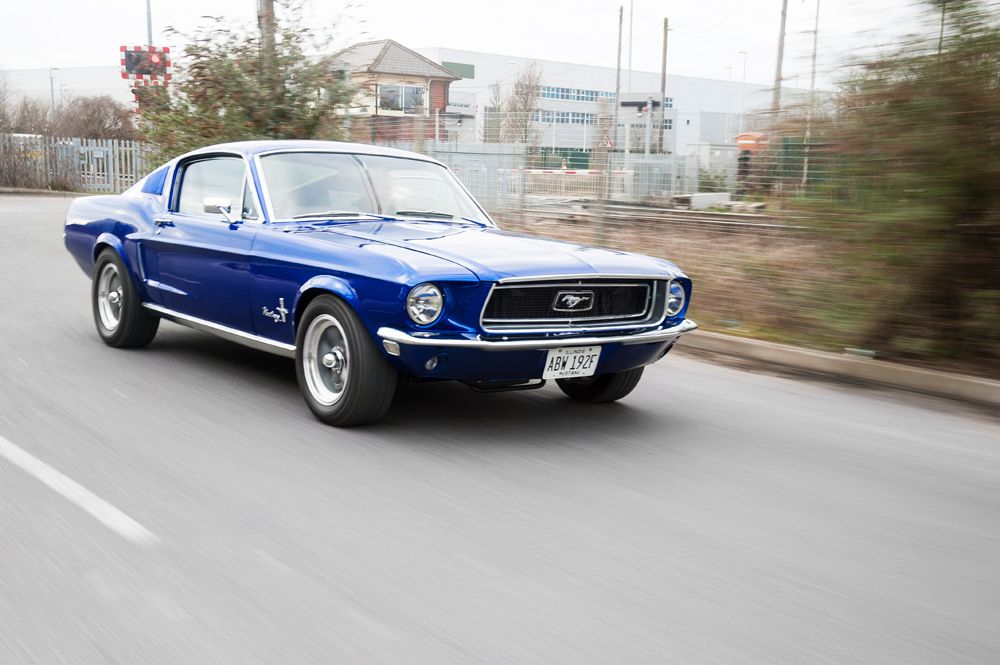 So tell us about your Mustang Cookie:
Year and model etc.
· Year = 1968
· Body = Fastback
· Engine = 302 4V "J-code" V8
· Transmission = Ford C4 Automatic (w/shift improver kit).
· Axle = Ford 8" with 3.25 gears and Auburn Pro LSD.
· Paint = Ford Imperial Blue
Mods or restoration points of interest?
There's too many points to list, but the one that's talked about mostly is the colour. It's probably the one feature that everyone comments on, without exception. It's actually the same colour as used on the Escort Cosworth and later on the Focus RS (Mk.1), Ford Racing Puma and Mondeo ST200. There's just something about the colour that really stands out and looks right on a high-performance Ford, so I just had to have it.
While I love many of the cool resto-mod cars out there, I've tried to keep things subtle and period looking for my own. In my opinion there aren't many cars that have the beautiful lines of a '68 fastback, so why mess with it?
Mechanically the car has been fully overhauled, with some simple upgrades thrown in to improve longevity and performance. Things like adding factory power disc brakes, rack & pinion steering conversion, improved suspension and geometry to take advantage of more modern radial tyres.
Virtually all of the work has been carried out by myself, in evenings and weekends. I'm not in the motor-trade and have never worked as a mechanic, I'm an IT and Networks guy!
Brief history of ownership
The catalyst was probably the launch of the S197 in early 2005, I started looking at the beautiful new 2005 Mustang GT and quickly realised that would be far beyond my price range. So I started looking classic Mustang and for the most part found them to be surprisingly more affordable. I did some research, looking at various models, years and specifications and decided that I'd take the plunge and visit a "Mustang specialist" to talk over my options… that was my first mistake!
Firstly because I fell in love there and then with a beautiful looking '67 fastback in dark metallic blue with LeMans stripes and had to have one. The second was that I agreed a price for a car that was to be imported and restored, but without doing deeper research into the dealer, their credentials and track record first. I was promised a car within 6 months, but waited over 12 months and when the car eventually arrived it took another 3 months to get painted. Some of the repair and restoration work carried out on the car was terrible and frankly it was dangerous to drive. All I will say is "Buyer Beware". Do your homework into the seller and speak to other owners and enthusiasts before even considering buying a classic Mustang.
This experience is partly why I agreed to write the Essential Buyers Guide on behalf of Veloce publishing, to hopefully provide a reference that so other would-be enthusiasts don't suffer a similar fate.
I've now owned the car for 10 years and it's become part of the family and I'll likely never sell it.
Best thing about it?
There's not one thing I'd say is the "best thing" about the car itself, but overall I guess it's the way it makes me feel. It's somewhere in between proud, happy, excited and embarrassed. Proud because of what I've done to rebuild and restore it to its current condition. Happy because it's like living a real-life dream of owning and driving a classic Mustang, excited because it's still a very special car to get in and drive. Then embarrassed because everyone looks, stares, points, takes photos and watches your every move. If you want to be inconspicuous or not draw attention don't drive a classic Mustang!
Best moment you've had with it?
I guess there's so many it's difficult to pick just one, but the moment I felt most proud was having my father (who's a life-long veteran of the motor trade) hear and see the engine I rebuilt fire up for the first time. I won't ever forget the look on his face. Think he was surprised I managed it and continues to be amazed that it's still working.
How do you use it?
I use it mainly for attending locals shows, meets and the odd cruise. It's really lovely when people make nice comments or feel your car deserves an award, but I'm not one to attend show & shine events or seek trophies, I'd rather be fiddling with it or driving it.
Other Mustangs owned past or present?
· 2013 Boss 302 in "Gotta Have it Green"
· 1966 Coupe with a late model 302 V8 (it's my fiancée George's car really).
All photos by Patrick Green aka pogpol /
http://pggp.co.uk/